LACare - Lakes Area Care, Inc.

LACare remains open to serve families in the Burnet CISD.

512-756-4422

Our hours remain the same:

Mondays 2-6 pm

Wednesdays and Fridays 10 am to 2 pm

Clients will receive groceries, meat, bread, and produce.

Our Mission: Committed to improving lives through food assistance, nutrition education, and access to community services.

LACare will be closed on the following days:

New Year's Day 2023, Monday, January 2 (reopens January 4)

President's Day, Monday, February 20, 2023

Good Friday, Friday, April 7, 2023

Memorial Day, Monday May 29, 2023

Independence Day, Monday July 3, 2023

Labor Day, Monday September 4, 2023

Columbus Day, Monday October 9, 2023

Thanksgiving, Wednesday, November 22 and Friday November 24, 2023

Christmas Holidays, closed beginning Friday December 22, 2023 thru

                                             Friday, December 29,2023                 

New Year's Day, Monday, January 1, reopening Wednesday, January 3, 2024

Burnet County Hunger Alliance

The Burnet County Hunger Alliance 
(BCHA) is a volunteer group of food pantries, churches, school administrators, elected officials, area leaders and active citizens who have committed to end hunger in Burnet County. 
About Your Visit to LACare

Registration is easy and you will receive food the same day you register. 

Food orders are based on family size.

Clients only have to go through this process when you register for the first time and during our annual registration process

How Often You May Come to LACare 

Clients may visit weekly for bread and produce. For a grocery order, clients may come to LACare once a month.

Additional Local Area Food Pantries

Information for Our Clients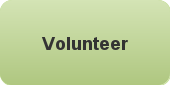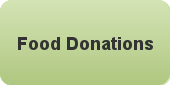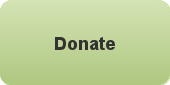 In addition to the application you may access on the link above, the Central Texas Food Bank (CTFB) will provide application assistance both in person and on the phone at the CTFB Headquarters in Austin. Clients can reach out to request an appointment by calling (855) 366-3401.

Clients with legal questions, or who are need of free legal assistance, Lone Star Legal Aid may be able to help.  More information can also be found on their website

The nutrition team from the Central Texas Food Bank are always preparing new and exciting recipes.  In order to make sure clients have the information they need to put the ingredients they receive from LACare to use, take a look to see all of the fabulous options!